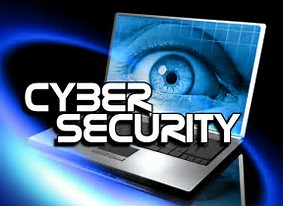 Celebrate Cyber security Awareness Month with These Workplace Tips
October is National Cyber security Awareness Month (NCSAM), an initiative designed to engage both the public and private sectors on security best practices. Sponsored by the Department of Homeland Security, the National Cyber Security Alliance, and the Multi-State Information Sharing and Analysis Center, NCSAM is focused on strengthening the cyber security of our workplaces, homes, and digital lives.
Toward that goal, I wanted to share some quick tips on how your company can protect itself from a cyber attack:
Control Access
Limit access to data or use of business computers to anyone that doesn't need it to do their job. Laptops, tablets and smartphones are particularly easy targets for theft, so make sure they are never left unattended and are always stored in a locked location. As soon as an employee has left the company, be sure to not only collect any technology he may have been using, but immediately prohibit access to servers, networks and content.
Secure Wi-Fi Networks
Always make sure passwords are required for access to your company's Wi-Fi network—making sure you have changed the administrative password that was on the device when it was purchased. In addition, make sure the Wi-Fi network is hidden.
Protect Against Viruses
The U.S. Small Business Administration site suggests installing, using and regularly updating antivirus and antispyware software on every computer used in your business. Such software is readily available online.
Don't Ignore Software Updates
There is a reason software vendors provide regular updates to their products and platforms: to improve functionality and correct security problems. Make sure all software has been updated—you can actually configure it to install updates automatically.
Make Backup Copies
"Regularly backup the data on every computer used in your business," says the SBA.   "Critical data includes word processing documents, spreadsheets, databases, financial files, human resources files, and accounts receivable/payable files." Try to do backup information automatically. At the very least, make a point to do a backup every week.
Every week during the month of October, the Department of Homeland Security will be educating us on the importance of cyber security and sharing tools and resources we need to stay safe online.
Here's a breakdown of each week's focus:
October 2-6, 2017 –  Simple Steps to Online Safety
October 9-13, 2017 – Cybersecurity in the Workplace is Everyone's Business
October 16-20, 2017 – Today's Predictions for Tomorrow's Internet
October 23-27, 2017 –  The Internet Wants YOU: Consider a Career in Cybersecurity
October 30-31, 2017 – Protecting Critical Infrastructure from Cyber Threats
Did you enjoy these Tips?  If so,
Please leave a comment, like, or share this article
We live for comments…….
Security First & Associates